Historical books for children.  Our family just loves them! (Can't you tell by my son's face above, ha!)  As part of the TOS Review Crew I was given the opportunity to review four fabulous books brought to you by Carole P. Roman and Awaywegomedia.com.   The books are:
If You Were Me and Lived In…The American West
If You Were Me and Lived In…Colonial America
If You Were Me and Lived In…The Middle Ages
If You Were Me and Lived In…Renaissance Italy
Since this year we are generally studying United States history, I specifically requested the books about the American West and Colonial America.  The vendor was so kind to send two bonus books for us to go through as well.
Right away, the illustrations caught my eye.  They were super fun, and my children really enjoyed them.  We first decided to study If You Were Me and Lived in…The American West.  Besides studying American History this year, we also have a nearby Western Art museum nearby, so this fit into our studies perfectly.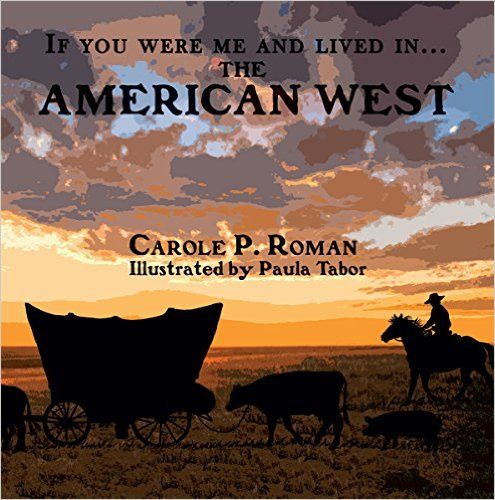 My fifth grader began reading to my first grader, and he was totally interested.  After the first session he excitedly told me about how settlers traveled by wagon train, and how he pretended to be a 12-year-old boy traveling from Ohio during "the great migration of 1843."  The story really pulled my children in, as they pretended to be the characters in the story.  Maverick was super happy that they had brought a cow along since we had recently visited a dairy farm and had the pleasure of feeding a pasture full of pregnant cows hay from our hands.  Helping their parents instead of not returning to school since their father broke his arm was an interested prospect to them!  At the end of the book, my children learned about famous people from the American West, as well words in a glossary that were found throughout the text.
Since Thanksgiving is nearly around the corner, we were excited to learn more about Colonial America as well.  We began by imagining that we lived in London almost 400 years ago, and what it might be like to travel across the ocean by boat.  After discussing names that we might have had (Comfort and Abraham for a boy, or Patience and Mercy for a girl), we imagined what it might be like to be Protestants on either the Mayflower or Speedwell.  (The Speedwell sprung a leak and was forced to return to Europe.  I never knew that!)  We learned about the first long winter, and what the clothing we would wear might be like.  After imagining we attended a "petty school," we learned about people that influenced the colonies on the eastern seaboard.
If You Were Me and Lived In…the Middle Ages, was another beautiful study, and this book was significantly longer than the other ones.  If You Were Me and Lived In…Renaissance Italy was a beautiful book as well as it included great information about art in the renaissance, and I just can't wait to dig into both of these with my children.
In sum, I was totally wowed by these books!  I would definitely recommend them as a fun way to introduce your children to various historical time periods. They really fit the bill for our family.
Social Media Links:
Facebook:  https://www.facebook.com/CarolePRomanAwardWinningAuthorAndBooks
Pinterest:  https://www.pinterest.com/caroleproman/
Good Reads:  https://www.goodreads.com/author/show/5854108.Carole_P_Roman
Twitter:  https://twitter.com/caroleproman
Hashtags: #hsreviews #childrenshistory #historystorybooks #culturalstudies
Read more reviews from the TOS Review Crew below: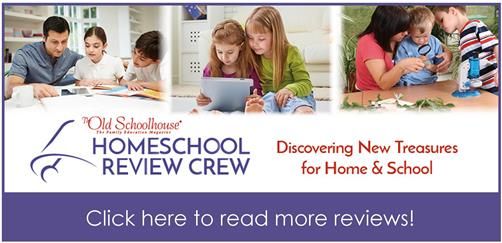 Related posts: