Since taking a High School Spanish 1 class last year, my daughter discovered how much she enjoyed the language.  So when Middlebury Interactive Languages offered us the chance to review High School Spanish II we jumped at the chance!
Middlebury Interactive Languages offers beautifully designed digital language instruction programs.  I was thoroughly impressed while signing in and setting my oldest daughter up to begin.  I asked my sophomore to sit in as well.  While she didn't enjoy Spanish I as much as Melani did, I wanted her to continue learning more of the language.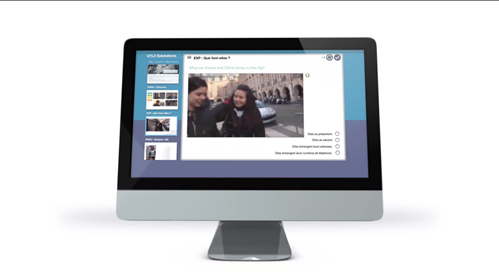 Since my daughters are older, I asked them to write their thoughts about the program for this review.
From my eleventh grader, Melani:
"Spanish II is a course designed to continue with previous Spanish you have learned from the year before.  Since I took a different Spanish course last year, I learned different things and sometimes this course assumed I would know things that I've never learned.  There wasn't a whole lot of explanation most of the time.  Although, the course did encourage you to speak the sentences out loud in Spanish.  (Even if you didn't understand what you were saying.)  This was to get used to the language, since there are different letter sounds and pronunciations.  Also, several lessons had sentences you would listen to on a voice recording, then write it out in Spanish.  This was difficult because most of the time the speaker was talking very fast and my sister and I struggled to hear what he was saying.  Overall, this course wasn't my favorite but it was definitely a considerable option if you need a Spanish II curriculum."
From my tenth grader, Maddy:
"Overall, I liked the Spanish II program.  I do feel like sometimes it doesn't explain itself well though.  Plus, there are lessons where you have to listen to a sentence in Spanish, and then write it out.  The voice always talks way too fast for understanding, and my sister and I have to constantly re-play it and try to make out what it was saying.  Other than those two things, I do enjoy using the program."
All in all, they weren't exactly thrilled with this program.  The Spanish I class they took the year prior was an in-person class with other homeschooled students.  They both scored an A in this class, so I felt like they had a firm grasp on the beginnings of the language, but I think the difference between listening to a real person versus a computer threw them for a loop.  I would definitely recommend checking this program out for yourself, because while my girls didn't like it, I'm sure many others would excel while using this program.
Connect with Middlebury Interactive Languages on Social Media:
Social Media Links:
Facebook: https://www.facebook.com/Middlebury-Interactive-Languages-141015515949753/
Twitter: https://twitter.com/MiddInteractive   @middinteractive
Pinterest: https://www.pinterest.com/middinteractive/
Hashtags: #hsreviews #foreignlanguage #bilingualism #languagestudy
Connect with me on Facebook to join a community of likeminded women!  You can also find me on Twitter (@Nicole_CAABBlog), Instagram (Nicole_ChildrenareaBlessing), Pinterest, and YouTube.  If you are a blogger, please join our Growing in Grace Link Up on Thursdays.
Possibly linking to these awesome link parties!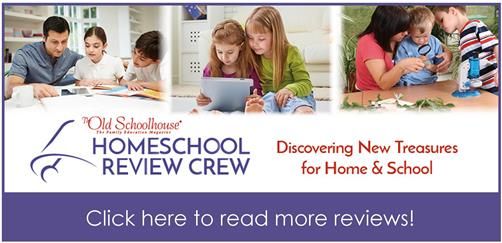 Related posts: