I am always looking for new ways to bring Bible stories into our home.  I was very excited to have the chance to use an updated version of The Beginner's Bible from Zonderkidz with my children.  We found that it is a great way to introduce early readers to Bible stories.
This hardcover edition to the tune of 511 pages arrived at our doorstep in perfect condition.  We have used an older version of The Beginner's Bible in the past, and I was pleasantly surprised when I initially thumbed through it's pages.  The illustrations look almost three dimensional, and really pull you in!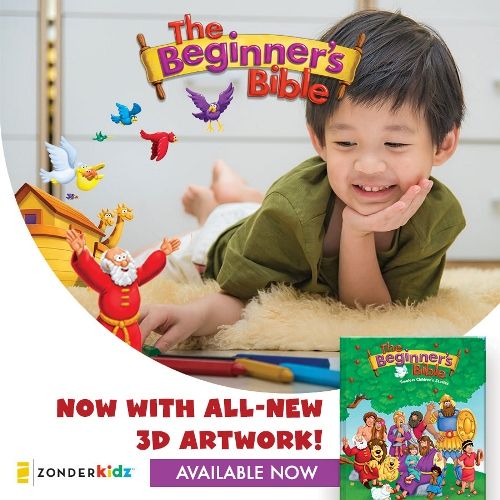 This Bible was a perfect fit for both my toddlers and early readers.  There is nothing sweeter than curling up with my little ones to read a good Bible story!  My first grader is starting to pick up on reading, and he enjoyed trying his best to read the stories on his own while looking at the pictures.
I believe that every.single.page.  includes a lovely illustration!  My four-year-old daughter said that she really liked "the colors, the flowers, and the lions."  (The story of Daniel and the Lions is a favorite of ours.)  My two-year-old daughter loves watching the sheep at a nearby sheep farm, and the story, "The Lord is My Shepherd" with it's fluffy sheep photos fit her bill perfectly.  The pages are thick, and handle continued use really well.  It still looks like new after we have used it for several weeks, which says a lot, since our Mallory is a one person wrecking crew!
The Beginner's Bible covers both the Old and New Testament.  The front of a book contains a Table of Contents, which makes it easy to thumb to your child's favorite story.  The back of the Beginner's Bible contains a dictionary with words that children might not easily understand, such as anoint, Bethesda, manna, and tabernacle.  Once my son gets just a little bit older, I believe that both the dictionary words and the Bible stories themselves would be great copywork exercises in our homeschool.
This book would be a great gift, and I'm so thankful that this new edition is now in our family library.  The Beginner's Bible is now $16.99, and you save big if you order 10 or more, to the tune of 40%!  If you order 50 or more, you receive 50% off.  If you are looking for gifts for children in your church or homeschool group, these would work wonderfully.
If you can't tell by now, I really like The Beginner's Bible by Zonderkidz.  We've had one of these around for years now, and I was still pleasantly surprised by the new version.  I would highly suggest checking it out!
Connect with Zonderkidz on Social Media below:
Facebook: https://www.facebook.com/Zonderkidz/
Twitter: https://twitter.com/zonderkidz
YouTube: https://www.youtube.com/user/zondervan
Pinterest: https://pinterest.com/zondervanp/
Instagram: https://www.instagram.com/zondervan/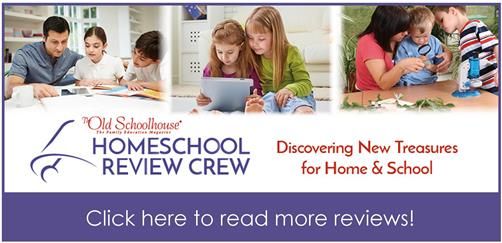 Connect with me on
Facebook
to join a community of likeminded women!  You can also find me on
Twitter
(@Nicole_CAABBlog),
Instagram
(Nicole_ChildrenareaBlessing),
Pinterest
, and
YouTube
.  If you are a blogger, please join our
Growing in Grace Link Up on Thursdays
.
Related posts: