Have I mentioned how much I enjoy using Home School in the Woods products before?  Home School in the Woods is definitely one of my favorite history curriculum vendors so I was super excited to be able to review HISTORY Through the Ages Project Passport World History Study: Ancient Greece.
This Project Passport is a downloadable resource, and I was very happy with how quickly and easily it downloaded on our very-slow network.  I soon got to work extracting all of the documents from the ZIP drive to use them with my kiddos.
There really is an abundance of information here, y'all.  This download also includes MP3s to listen to!
This curriculum includes 25 "stops," that can easily be spread across twelve weeks.  These stops include topics such as The Archaic Period, Greek Government, Athens and Sparta, Everyday Life, Farming, Literature, Science, Philosophy, Religion (Myths and Heroes), Warfare, The Golden Age, Alexander the Great, The Hellenistic Age, Archaeology.  Really, this is just scratching the surface.  A lot of information is included here!
I knew that we wanted to put together a lapbook, and so I narrowed down the topics for this project down to only a couple things.  I took a look at all of the information included, and decided that we would put a lapbook together about the Peloponnesian War, the Maccabean Revolt, and some other fun facts about Ancient Greece.  My kids were excited to learn more about the Maccabean Revolt since we had just celebrated Hanukkah in late December.
While putting together the lapbook, Morgan and Maverick picked out specific pieces that they would like to work on while I read aloud from the resources included in the Project Passport.  Again, there really is so much information here.  This study on Ancient Greece could easily be drawn out for almost an entire semester, especially if you plan to utilize your local library.
Maverick also colored a map of Ancient Greece.  He had fun with this, as the ocean was literally a sea of colors.  I asked him about why he colored water in such a way, and he said that "the sunset was reflected over the water."  A+ for creativity!
Over the course of the review period Morgan also worked on making a travel brochure for Ancient Greece.  She thought it was quite funny to draw a person wearing a toga, or Antiochus to be specific.  She also took a look at Maverick's map to write out a list of possible travel destinations!  They also had a good time cutting out and reading "postcards" that were included.
All of this an more is included in the HISTORY through the Ages Project World History Study: Ancient Greece.  Home School in the Woods also produces Ancient Egypt, The Middle Ages, and Renaissance & Reformation Studies.  They are also working on a new Ancient Rome Study, which is due out in 2018!
This study is available through Home School in the Woods for a cost of $33.95.  You can purchase the CD Version for $34.95.  We had a blast reviewing this study, and I highly recommend it!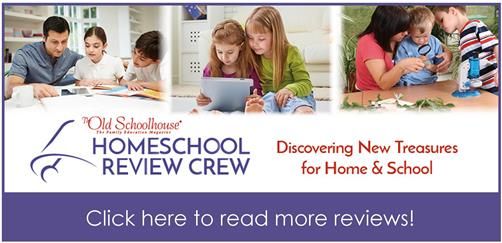 Related posts: