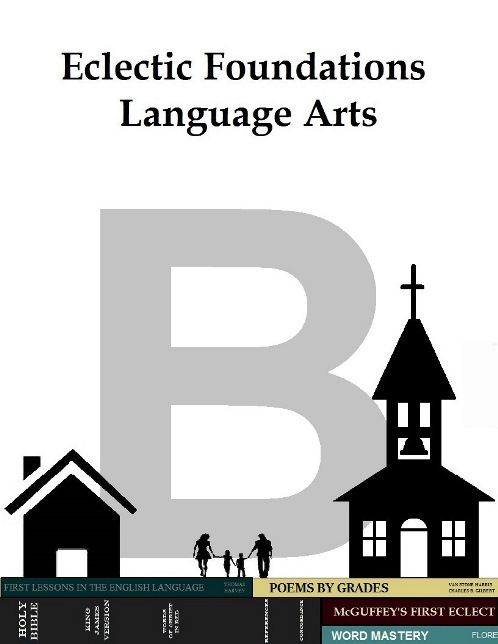 I have been looking for a language arts program to supplement reading instruction with my son, and I found it with
Eclectic Foundations Language Arts Level B.
Maverick had been doing well with his reading program, but I was just loosely touching on Language Arts before we started using
Eclectic Foundations
Language Arts Level B. I was very excited to have the chance to review this curriculum for the Homeschool Review Crew with my son!
When the program arrived in the mail, I was blown away! I am old school, and I much prefer physical materials to digital ones. We received a physical Teacher's Guide, Student Workbook, Phonics Practice Sheets, McGuffey Word Cards, and a McGuffey's First Eclectic Reader.
Maverick is about half-way through his first grade year, and I thought the instruction in the Level B fit his skill level perfectly. The lessons are not too long, and they kept his attention.
This curriculum definitely works best with parental involvement. We usually began our lesson times by either coloring word cards or reading a selection from McGuffey's First Eclectic Reader. After he was finished with that we would turn to phonics, and Maverick would read words from the word list. After reviewing difficult words, Maverick would copy them on the Phonics Practice Sheets.
Then it was time for handwriting and copywork! Eclectic Foundations Language Arts B recommended practicing cursive, but Maverick isn't quite there yet, so he normally would practice manuscript writing instead.
After this, we normally would read a selection from a poem. The poems selected contained some words and phrases that Maverick was unfamiliar with, but I think that this stretched his mind. We would talk about the poem, and sometimes he would repeat it back to me. The teacher's guide includes questions that helped Maverick better understand the poem and solidify it in his brain.
During grammar, we began by discussing simple topics such as letters and nouns. He then began writing words, and putting them into complete sentences.
Overall, we really enjoy using Eclectic Foundations Language Arts Level B. We plan on continuing to use this curriculum about three times per week. I had never used McGuffey readers before, and I was so excited to get the chance to do so!
At times I felt like the word list in the Student Workbook and the McGuffey reader assignment for the day were somewhat disjointed. I would also love to see Eclectic Foundations update their printing process. Many of the student sheets had black printer markings through the area where Maverick was supposed to write.
Each of the components of Eclectic Foundations Language Arts Level B can be purchased separately on their web site. If purchased together, the total comes to $86.00. I really enjoy using this program with Maverick!
Connect with Eclectic Foundations on Social Media:
Facebook: https://www.facebook.com/eclecticstudent
Hashtags: #hsreviews #languagearts #mcguffeyreaders #eclecticeducation
SEO Keywords:
McGuffey lesson plans, eclectic education, Christian homeschooling, Christian language arts, language arts curriculum, old fashioned curriculum
Read more reviews from the Homeschool Review Crew below: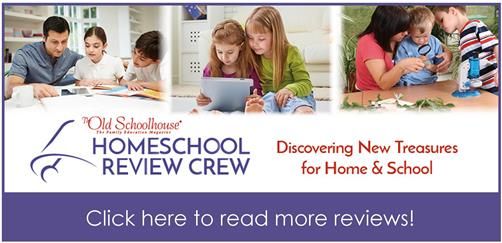 Related posts: