It is such a blessing to be a part of the Homeschool Review Crew, and this review was especially fun!  Being chosen to review
Color My Conversation
from
Northern Speech Services
has given our family a fabulous resource that we are sure to use in the years to come!
As luck would have it, a few of our children are painfully shy.  Actually, it isn't luck, but genetics.  I'm as shy as they come, ha!  While some would like to think that homeschooling has added to their shyness, they got it naturally, and I attended public school.
While this review was noted to be best for children with special needs, we were also told that our children would benefit from this curriculum if they suffered from social anxiety.  While most of my children are very social, a few are not.  Truth be told, I couldn't help but wonder if I would benefit from this curriculum!
When Color My Conversation arrived, I was FLOORED, by the quality of this curriculum!  It is beautiful!  The game board is made of very thick glossy cardstock, and the stepping stones and other game pieces are amazing.  My children were instantly intrigued by the ball they got to inflate with our air pump and the soft velvety purple pouch with game pieces.
I then pulled out the instruction guide and CD manual and learned more about Northern Speech Services.  They are a company that was established in 1972 to help those with speech related difficulties.  They provide training to speech-language pathologists as well as caregivers administering therapy.  I'm so thankful that this curriculum is now available to homeschool parents like myself.
CMC is a totally engaging way to help children hone their ability to have conversations, and it can easily be used for all different skill levels.  There are so many different social skills covered, including greeting others, engaging in small talk, and asking effective questions and comments.  In this age of social media, I believe these skills are so important for our children to have.  I admit that it is much easier for me to have conversations online rather than in person.  That being said, our children will benefit if they are able to easily carry on a conversation while out and about in the community.
After inserting the CMC CD instruction manual, I familiarized myself with the material.  The current level taught jumps off of the one just learned.  What you need to do or say is noted here.  It is divided up into beginner, intermediate, advanced, and expert levels.
There are also Training Video Lessons which are very helpful to watch as the "Conversation Coach."  We are reminded to note each of our children's individual design, and teach to that, which is wonderful.  There are questions that I use to access Morgan, which I also found helpful.
Each lesson is 45 minutes once per week, or 30 minutes twice per week.  At the end of the lesson Morgan is encouraged, we go over a very short review, and homework is assigned for the week.  While CMC is designed to be completed within 14-16 weeks, it can be covered over the course of a full year.
This is a curriculum that I'm truly thankful to have in our homeschool to use over and over again if necessary.  We love it!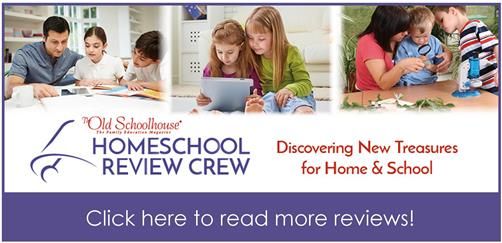 Related posts: