My daughter Melani is sixteen, and has been toying with the idea of whether or not she would like to go to college. We are all for college education, but not for student debt! Through researching our options, we've discovered the CLEP program. The Homeschool Review Crew recently asked us to review SpeedyPrep, which is a CLEP preparation service which guarantees results. We were thrilled to have this opportunity, and Melani has been hard at work completing
Introductory Sociology CLEP prep
using
SpeedyPrep
.
SpeedyPrep is a fabulous service which college level materials. If a student completes 90-100% of the material in a given subject, SpeedyPrep GUARANTEES that the student will pass. There are currently 33 college subjects that can be completed through the CLEP program. SpeedyPrep offers a tremendous opportunity for our children to get ahead.
SpeedyPrep is based on mastery learning technique, which includes a flashcard teaching system. The facts, terms and concepts are repeated multiple times to give our children the exposure they need to the information. The SpeedyPrep program is completed totally online, and can be worked on through a mobile device. In fact, Melani has worked on this program completely while using her iPhone, and has loved it.
Since there are many different programs to choose from, Melani was unsure of what to begin with. I suggested Sociology since she loves working with/ministering to people at her volunteer job at a local Crisis Pregnancy Center. I also remember how much I loved Sociology classes while working towards a Public Service degree many years ago. After making this decision, she jumped in.
I asked Melani to discuss SpeedyPrep in her own words. This is what she had to say:
"I spent over an hour on SpeedyPrep today, and surprisingly, it was a lot of fun! It suggests that you take 'quizzes' first off, without having learned anything, and remembering the correct answer when you get it incorrect. Unless you make a lucky guess and get it right. I was confused at first, because I was basically answering questions for material I had never learned. Eventually I learned the answers; it tells you each time to help you remember. I'm doing Introductory Sociology, and I really, really like it! SpeedyPrep also offers videos, and I watched a few today. They weren't more than a few minutes long and very easy to understand. But your lesson isn't considered 'complete' until you take the quiz and get every answer correct. I accomplished this with only 1-2 hours of studying! I've loved studying Sociology thus far. It's almost fun. Hopefully I can take the CLEP exam in the future and pass!"
Melani seems to really enjoy SpeedyPrep, and that is saying a lot. She tends to be quite picky when it comes to giving her recommendation for a curriculum!
SpeedyPrep offers three different subscription options. The monthly subscription is $19.95, the quarterly subscription is $53.87, and the yearly subscription is $179.55. I will keep you posted after Melani takes her CLEP exam.
Visit SpeedyPrep on Social Media:
Twitter: www.twitter.com/speedyprep @speedyprep
Facebook: www.facebook.com/speedyprep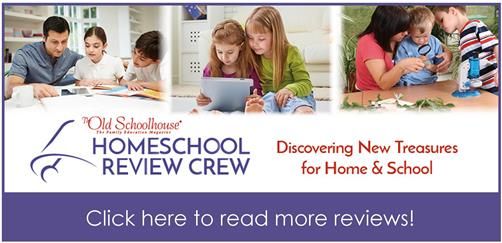 Related posts: