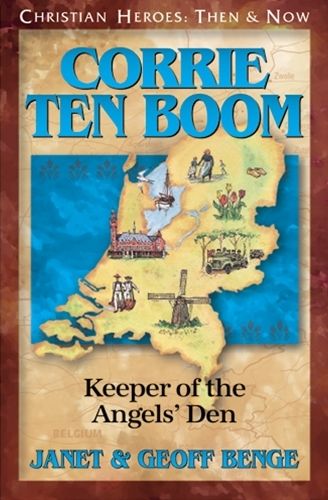 Christian biographies
are a wonderful addition to our studies. I was very excited to review Christian Heroes-
Corrie ten Boom
, one of the books in the
Christian Heroes: Then & Now
from
YWAM Publishing
.  YWAM Publishing is an amazing company that shares the stories of Christian heroes, both from the past and present.  I really can't think of a better topic to learn about, aside from Scripture itself.
My daughter Morgan was familiar with the story of Corrie ten Boom through our church and videos we have watched before.  Since Corrie ten Boom was a woman, I felt like Morgan might relate to her more than she would a man, and so we opted to review this biography in particular.  If you are a Christian and haven't looked at the biographies put out by YWAM Publishing, I highly suggest that you should.  The stories are very well written, and my ten-year-old daughter was able to read this chapter book easily.  I didn't have to prod her along to read the material, like I often do with other books.  I watched her devour it in short order!
The biography of Corrie ten Boom: Keeper of the Angels' Den arrived to us in perfect condition, and I couldn't wait to hand it over to Morgan.  The book is a soft cover, so we had to be sure to keep it out of reach of little hands.  We also were provided with a digital Study Guide, which was a fabulous add on.  The Study Guide was linked to the internet, and at times it was difficult for us to access it with our internet connection.  I linked the Study Guide to an icon on our desktop for easy access.  The Unit Study provided within the Study Guide followed along with the chapters and really gave Morgan something to chew on.  Once you are inside of the Study Guide, click on the "Start Here" icon to begin supplementing your studies.
Since Morgan was familiar with Corrie ten Boom, the story pulled her in immediately.  However, I think this would have been the case even if Morgan wasn't already familiar with this Christian hero.  Corrie ten Boom's story of being enslaved during the Holocaust was riveting, and held us captive.  God was faithful, and Corrie was released after experiencing many horrors, and even her sister's death.  Corrie ten Boom used this experience to tell people around the world that there was no pit so deep that God's love wasn't greater.  She spent the rest of her life speaking about the forgiveness and love that God offers, and how her experience led her closer to Christ.
This biography is a tremendous addition to our library.  I highly recommend this book, along with anything else YWAM Publishing has to offer.  Right now it is priced at only $7.50.  What a great deal!
Follow YWAM Publishing on Social Media:
Read more reviews from the Homeschool Review Crew below: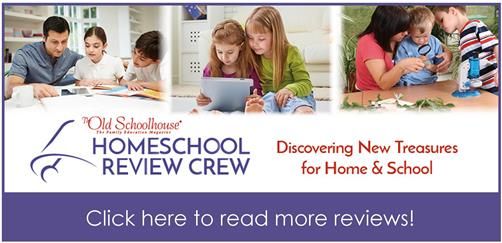 Related posts: