My rising eleventh grader Maddy has yet to help me out with a review this year, and it is now her turn! She enjoyed using British Christian Authors from Hewitt Homeschooling.  With this curriculum, high school students develop stronger composition skills while learning various literary concepts to increase understanding how to read deeply.  These skills are integral for students hoping to attend college.
Maddy is one of my reluctant readers.  A couple of years ago, she started to read for "fun," and I was thrilled!  She has been working through literature curriculum from Notgrass for a few years now, and I was more than happy to see if she enjoyed Hewitt Homeschooling's curriculum as well.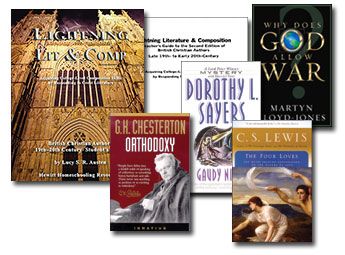 Maddy spent time working through Lightning Lit & Comp British Christian Authors.  I was super excited for her to be sent the guide which focused on Christian authors.  Our faith is very important to us, and I really try to weave it through every aspect of our lives.
We received both a paperback Student Guide and a stapled Teacher's Guide in the mail.  The teacher's guide already had holes punched out, and it can easily be inserted into a binder.  There are a few books required to complete this curriculum.  We started off with The Four Loves by C.S. Lewis.  Required reading also includes Why Does God Allow War? by D. Martyn Lloyd-Jones, Orthodoxy by G.K. Chesterton, and Gaudy Night by Dorothy L. Sayers.
The introduction to this program talks about why this course is important.  This particular course helps students think about what they believe and why they believe it.  As Paul says in scripture, we are to test everything against Biblical teachings, and this course helps students do just that.  Students are advised to read at least half and hour at a time, to really soak in what they are reading.  Students are also encouraged to set up 20 minute brainstorming sessions, and to spend time outlining to organize their thoughts.  Revision and citing research is also touched on.
The guide gives some great ideas as to how students can further their studies.  Vocabulary notebooks, reading journals, and family reading/writing nights are encouraged.  I really liked the family reading/writing night idea, and I would like to implement this soon into our home.
While learning about C.S. Lewis, Maddy read a short biography before being instructed what to look for while reading the book.  She answered comprehension questions, and then wrote a five-paragraph essay.  After learning more about C.S. Lewis, she began reading about George McDonald.
The teachers guide is helpful, and it gives tips as how to grade your students papers.  Answers to the comprehension questions are also given.
In Maddy's words:
"At the beginning of each lesson attributes and characteristics of influential Christian authors and theologians are discussed.  Each lesson is divided into sections, such as comprehension questions, literary lessons, and writing exercises.  I found the literary book to be helpful."
All in all, Maddy enjoyed using this curriculum, and I would recommend it to others.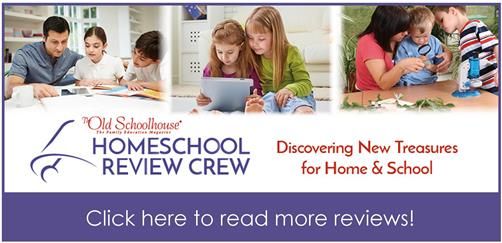 Related posts: