Our family loves that summer usually involves more free time for creative play.  It is the perfect time to work on art projects, especially when it is too hot outdoors. My rising sixth grader has been having tons of fun while using Rigid Wrap and CelluClay Quik-Sculpting Kit from ACTÍVA Products.
My daughter Morgan is well-known as the "creative one" in our family.  She really enjoys drawing, painting, and sewing, so I thought 
ACTÍVA Products
would be right up her alley.
And I was right.  Morgan's eyes shined brightly when the review package arrived in the mail.  She must have asked me several times a day when it was time for her to begin a project using her new kit.
ACTÍVA Products CelluClay Quik-Sculpting Kit is a really cool hardening gauze type material, which can be used kind of like paper mache.  In addition to the Sculpting Kit, ACTÍVA Products also was so kind to send us their ACTÍVA Products' Favorite Sculpture KIDS CRAFTS .  This free ebook included lots of project ideas.  Morgan and I had fun looking into all kinds of different project options.
In the end, Morgan decided to create her own designs since we didn't have several items on the material list on hand, and she didn't want to wait for me to run to the store.  The suggested projects were definitely doable, but I was glad this item could be used as pretty much a stand also alone item as well.
First, Morgan decided to make a bowl by wrapping strips of gauze around a small plastic bowl in our kitchen.  She added a three dimensional bow to her project, and then painted it.  We were both pleased with the end result, and she had so much fun making it!
The next day, Morgan decided to try to make a model of her Green Cheek Conure, Kiwi.  I was a little skeptical as to how this would work, but as always, Morgan surprised me and made an adorable life-sized model of her pet bird.  The  material hardened up beautifully, and no internal supports were needed.
We still had some extra CelluClay on hand, and so Morgan and Maverick worked on a volcano together.  This stuff goes a long way!  My kids have really enjoyed using it, and have spent hours working on their own projects.  Perfect for summertime! For younger students, I would suggest parental assistance.  My eleven year old had no problem whatsoever using this product on her own however.
I really think this item would be a great addition to your homeschool when it is time to work on projects.  It is simple, easy, and not as messy as you would think.  It would be perfect to use both during art and science class. My children had an absolute blast working with it, and it definitely helped beat summertime boredom!
Social Media Links:
Read more reviews from the Homeschool Review Crew below: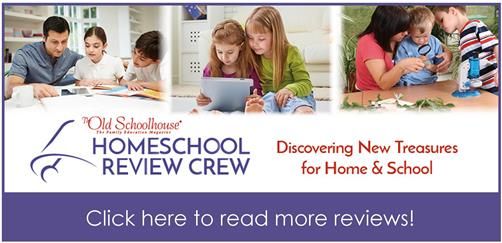 Related posts: