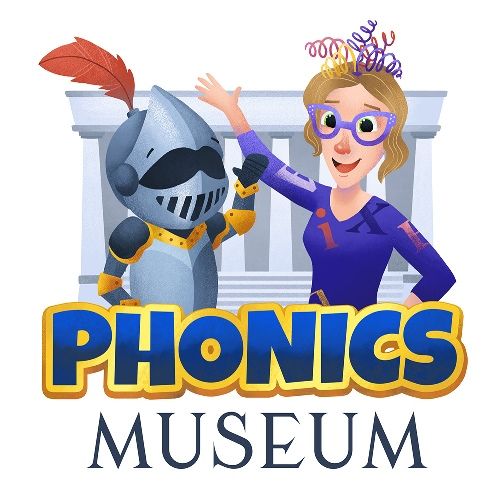 Maverick is seven now, and has been "learning to read" for a couple of years now.  It is a process, isn't it?  Well I was very excited to learn about a new product that would help him along! 
Veritas Press
now offers their Phonics Museum program as a
homeschool phonics app
.  I was very eager to try this out with him.
Veritas Press is a leader in classical education, and while I would consider ourselves to be eclectic homeschoolers, I definitely utilize classical methods in our homeschool on a regular basis.  I was pleasantly surprised that this supplier offered an app as well as their normal products.  Phonics Museum was very easy to install onto my iPhone, and Maverick wanted to try it right away.
Phonics Museum is colorful and engaging.  I will say that at the very beginning of the program the boy had a bit of an attitude, which made me raise my eyebrows.  However, after we got past the introduction I haven't noticed any problems since.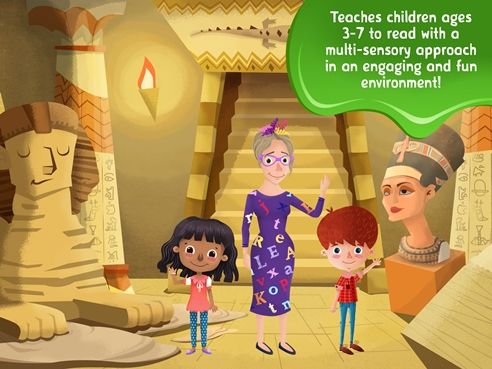 Phonics Museum begins with the basics.  Since Maverick is seven, so far much of the program has been review for him.  I don't mind this at all, since I really feel like Phonics Museum is solidifying concepts and sounds with him.  He begs me to let him play with this app all of the time.
Maverick usually completes one "painting" each day.  After he clicks on the painting he usually watches a video about the sound he is learning about.  Next comes either a song or activity.  He then watches a couple more videos, and completes a few more activities before he is done for the day.  The app also teaches facts about items in the museum along with phonics.   While he likes all of it, he really enjoys when it's time to complete an activity related to letter sounds.
When it is time for Phonics Museum, Maverick's two little sisters run to sit beside him.  They all love it, and I will be setting up an account for my four-year-old soon as well.  She can't wait!  I'm interested to see how she progresses with Phonics Museum as a beginning reader.
Phonics Museum can be purchased for either $9.99 per month or $99 annually.  Each subscription can add up to three children.  The Phonics Museum App is available through iTunes.  It is so easy to download and begin using.  As much as my children enjoy this app, I really think it is worth the price, especially if you plan to use this app as a base for your phonics instruction.  Technology sure has come a long way, hasn't it?  I never would have thought that children would someday be taught how to read through an app, but here we are.  A strong wifi signal is a plus to have as well, since sometimes the app has frozen for us in the middle of a lesson.  This is totally par for the course due to where we live, and no fault of Phonics Museum.  You really should check it out!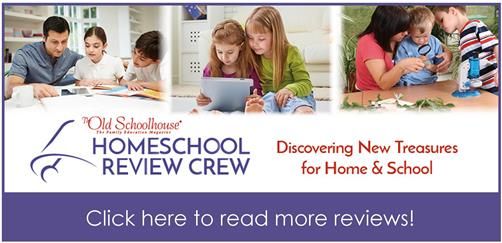 Related posts: