Apologia pretty much always knocks my socks off with their fabulous curriculum offerings.  I was looking for a good eleventh grade science course for my daughter Maddy to try when this review became available.  Maddy has always loved all things having to do with the ocean so she was super excited to give
Marine Biology 2nd Edition Advantage Set from Apologia Educational Ministries a try.  This review also coincided perfectly with our move to the coast, and so I was really happy about that.
We have worked through several different science curriculums through Apologia in the past, and my kids always really enjoy it.  Exploring Creation with Marine Biology came to us with the text, solutions, student notebook, and an audio CD.  It is a high school level course which should be taken sometime after the completion of Biology.
Apologia's offerings are always easy to understand, but my favorite thing about the company is that everything is written from a Christian perspective.  This is a huge plus to me, and something I definitely look for when picking out curriculum for my family.  In my opinion the Student Notebook is amazing, and it is a great way to keep my children on track with their work.  A daily schedule is found at the beginning of the hefty spiral notebook which indicates the items Maddy should work through.  She checks off the completed work each day and then can easily see where she needs to pick up the next day.
Maddy has been pleased with this curriculum.  In her own words:
"I really enjoy using Exploring Creation with Marine Biology with Apologia.  The study portion is really descriptive and easy to understand.  After reading what is assigned, they list a few questions to be answered.  The book normally repeats the same questions a few times throughout the modules which makes it easier to remember.  I really like the way the modules are divided and organized.  It is helpful to me.  There is a schedule to follow at the beginning of the book, which makes it easy to stay on track.
Overall, I really enjoy using this science curriculum.  It is very thorough and does a great job at explaining all of the little details of Marine Biology."
Maddy was able to work through the first couple of modules over the past month or two, at a slow summer pace.  Module 1 was a general overview about the oceans, and included some fun experiments about mountain formation and plate movement, saltwater, and the motion of waves.  Module 2 was an introduction to life in the sea before the text dove into marine invertebrates, vertebrates, marine ecology, estuary communities, coral reefs, and more.
The Audio CD is a great addition to the program.  It is in MP3 format, so it will not work with a regular CD player.  However, my daughter can listen to it from her computer easily, and in doing so she is solidifying the concepts she read about earlier in the day. Don't miss out on the Marine Biology 2nd Edition Audio CD if you decide to purchase this curriculum.
We really think Exploring Creation with Marine Biology is a winner!  If you are looking for a new course of study for your high schooler, I highly recommend it.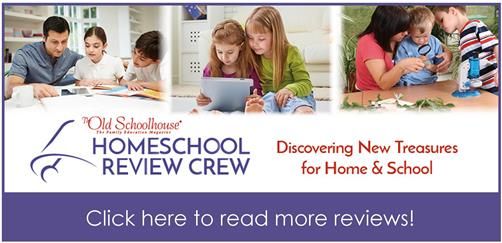 Related posts: