Family time is precious, and a fun way to promote family togetherness is to play a board game!  We really enjoy playing games in our home, so I was excited to add Commissioned from Chara Games to our ever-growing selection.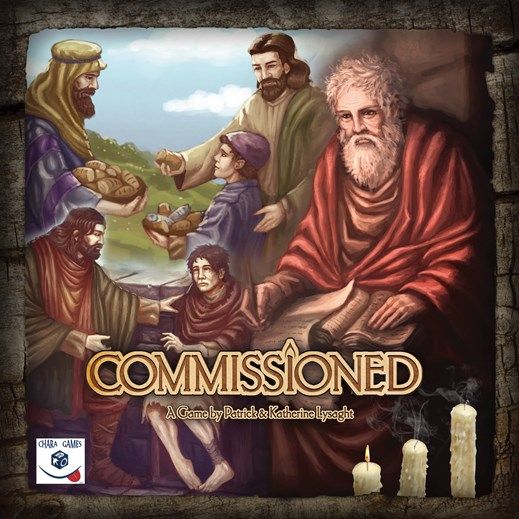 Commissioned is a 2-6 player game which takes place in 34 AD.  Playing the roles of the apostles, this game is meant to simulate the spread of Christianity through the early church.  This game is recommended for ages 14 and up.  I was really excited for my teenagers to have a new game to play that promotes Biblical values.  There aren't many games out there that do!
When Commissioned arrived to our home I was very impressed.  I believe it is now the sturdiest game that we own.  The pieces and cards are built to last.  While I'm usually worried that one of our small children will get ahold of the pieces and demolish them, I wasn't worried about this while playing this game.
There are several scenarios to choose from when beginning the game.  Whenever we played, we chose the Acts of the Apostles scenario since this was noted to be for beginners.  To be honest, the game was a bit confusing at first.  Chara Games does offer an instructional video on their site which is a huge plus.
My children played this game alone, as well as with my husband and I.  I enjoyed playing the role of an apostle, and we discussed how each of them differed from a Biblical perspective while playing.  The majority of play was accomplished through the "Live" timeframe.  The players took turns drawing and applying a trial card, playing two faith cards, and then sharing, moving, and growing.  It was neat to see the church members slowly filling the board.
All in all, my family really enjoyed playing this game.  Once the rules of the game are learned, everyone can dive right in.   It was the perfect extension for our Bible time.  My ten-year-old wanted to play the game with us, but I asked her to wait until she is older.  It is definitely more geared towards high schoolers and older.
Chara Games will also be releasing a new game called 3 Seeds very soon!  It is a card game where players use seed cards (which are either time, money or labor) to complete tasks.  It's all about reaping where you sow.  I can't wait to check it out! Chara Games was created in 2014 to design and publish table top games (such as board and card games) with Christian themes.  I believe this company is filling a void with their products!
Connect with Chara Games on Social Media below:
Social Media Links:
Facebook: https://www.facebook.com/CharaGames/
Twitter: https://www.twitter.com/CharaGames/ @Charagames
Hashtags: #hsreviews #ChristianBoardGames #StrategyGames
SEO Keywords:
Christian, Board Games, Strategy, History
Connect with me on Facebook to join a community of likeminded women!  You can also find me on Twitter (@Nicole_CAABBlog), Instagram (Nicole_ChildrenareaBlessing), Pinterest, and YouTube.  If you are a blogger, please join our Growing in Grace Link Up on Thursdays.
Possibly linking to these awesome link parties!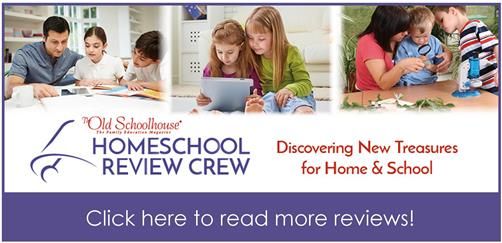 Related posts: