I LOVE living history books, and so I was thrilled when our family was asked to review a new series of books.  We really have been enjoying the
Adventures of Rush Revere Book Series
from
Adventures of Rush Revere #1 New York Times Bestselling Book Series by Rush and Kathryn Adams Limbaugh
.  This series includes "time-travel adventures" for our children to dive into.
These books arrived just in time for summer.  Seriously.  While the rest of our schoolwork is winding down, I love to ask my children to spend more time reading independently.  When the Adventures of Rush Revere books arrived in the mail, I was very pleased with the packaging!  These books are NICE.  I fully expect them to hold up to many hands reading them often.  The pages are made to look like weathered paper, and they also include illustrations from time to time.  Even my husband was impressed.  He listens to Rush Limbaugh on the radio from time to time, and he said he had heard about this series and was excited for our kids to read them.
At first, I enlisted Morgan and Mason to read them independently.  Morgan really took to these books.  (She is eleven.)  At the time of this writing, she has finished reading three of the five books, and plans on reading the final two in the series shortly.  She even brought one along with her to dance camp this week, and that speaks very highly of these books!
Morgan said that her favorite book from the series so far was "Rush Revere and the Brave Pilgrims."  Rush Revere's time-traveling talking horse, whose name is Liberty, takes him back in time to make videos for the history class he is teaching.  The book followed Rush as he spent time on the Mayflower, and continued with the Pilgrims through the first Thanksgiving.  Morgan has been taught about the Mayflower, and similar events on many other occasions, but I believe this book really brought the events to life for her.  She said that Rush found himself in many different predicaments.  A separatist almost fell overboard, and he was there when William Bradford signed the Mayflower Compact.  A few students also accompany him on his travels.
My daughter LOVED these books.  She said she enjoyed the illustrations and the way the pages looked a lot as well.
This book series would also make fabulous read aloud material for the whole family.  I plan on reading these books with my other children in elementary school throughout the school year.  Morgan said she would be more than happy to listen to them again!
I think this book series is probably around a fourth to fifth grade reading level in my opinion.  Morgan is in the fifth grade, and she was able to finish each book in about two days if she put her mind to it.  She was engrossed, I tell ya.
Morgan said she would definitely recommend this series, and so would I!
Follow this vendor on Social Media below!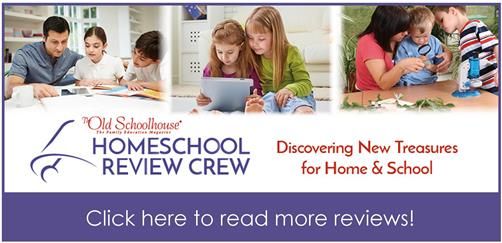 Related posts: